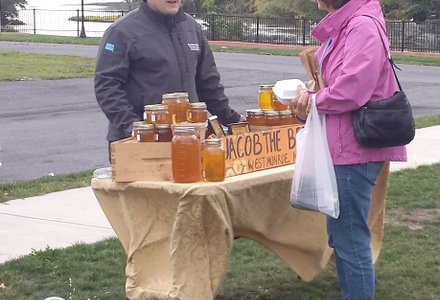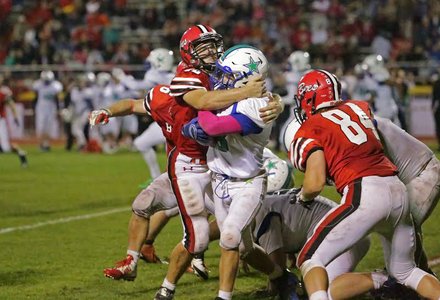 Latest stories
Early next month, about 150 guests at the Anheuser-Busch brewery in Baldwinsville will clink their glasses to celebrate the American Cancer Society and its ongoing mission to raise money and awareness for cancer research and prevention. Hops for Hope returns to B'ville for its third year Nov. 6.

Though the temperatures are dropping and the leaves are changing, Baldwinsville residents won't have to give up easy access to local goods and produce.
Though it doesn't yet have a budget to present, the town of Lysander will seek public comment on it next month. The Lysander Town Board voted Oct. 20 to authorize Town Clerk Lisa Dell to advertise for public hearings for the 2015 preliminary budget and a local law to exceed the 2 percent state tax cap. The hearings will be held at 7 p.m., Thursday, Nov. 6, in the auditorium of Lysander Town Hall.
Representatives from the Greater Baldwinsville Chamber of Commerce addressed the Baldwinsville Village Board at its regular meeting Thursday, Oct. 16. The chamber wants the village to assist with its annual Christmas tree lighting, which will take place Saturday, Dec. 6.
Ryan Homes is making headway on the proposed Marion Meadows development on Ellsworth Road behind Van Buren Town Hall. The project, which the town of Van Buren approved in 2010, will create 90 single-family homes and two apartment buildings totaling 48 units.
Inmates at the Onondaga County Justice Center can now be assured that any pets they leave behind while incarcerated will be taken care of.
Republican Congressional candidate John Katko has received the backing of Onondaga County Executive Joanie Mahoney.

B'ville to host CBA in sectional playoff opener
No one on the Baldwinsville football team wanted Friday night's regular-season finale against Cicero-North Syracuse to be the last appearance at Pelcher-Arcaro Stadium this fall. Yet the Bees were in danger of seeing that opportunity slip away in the fourth quarter, and required a pair of clutch defensive stops to hang on and beat the Northstars 21-20.

You may have heard of Relay for Life — the day-long walk to raise awareness and money for the American Cancer Society — but have you heard of Bark for Life? This Halloween-themed, four-legged counterpart to the popular annual ACS fundraiser takes place Oct. 25 at Johnson Park in Liverpool. It's a chance for dog lovers to show off their canines' costumes and raise money for cancer research.

Cooper Smith came into the world screaming. "He screamed like no baby I'd ever heard before," said mom Nikki Smith of Baldwinsville. It might not sound like much — many babies are born testing out their little lungs — but for Cooper, it was a big deal. After all, Nikki and husband Eric weren't sure if Cooper would even survive long enough to be born. "The doctor turned to me — he had this really dry sense of humor," Eric said, "and said, 'I think he's going to make it.'"
The Baldwinsville Central School District has been named one of the most efficient in the state for administrative efficiency, according to a Western New York publication. Business First, a Buffalo-based magazine, annually examines data from the New York State Department of Education for 432 Upstate school districts, looking at district spending, staffing levels and debt service to rank districts according to administrative efficiency. Baldwinsville ranked No. 11 statewide, making it the top school in Onondaga County. It beat out 97.7 percent of schools in the state, earning a five-star rating for being in the top 10 percent. Liverpool (No. 25) and North Syracuse (No. 22) also ranked in the top 44 districts statewide, earning five-star ratings, as well.
For three years, Stand Against Suicide has been working to end the stigma associated with mental illness. In order to help further that mission, the Elbridge-based nonprofit holds a walk every year at the Syracuse Inner Harbor. This year's event will take place at 11 a.m. Saturday, Oct. 18; registration begins at 10 a.m. The event also includes music, raffles, face painting and other

Penalties, runs by Everson hurt B'ville's cause
Anticipation had built all season for Friday night's football game at Sunnycrest Field between Baldwinsville and Henninger, two unbeaten, state-ranked teams atop the Class AA-2 division standings with eyes toward league and Section III championships down the road.
The 14th annual Taste of Baldwinsville will take place Saturday, Oct. 18. The event features food and beverages from local businesses, as well as music, a 50/50 raffle and a silent auction. According to event chair Andrea Gagas, this is the largest fundraiser for the Baldwinsville Volunteer Center (BVC).