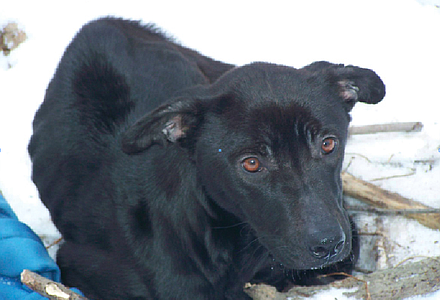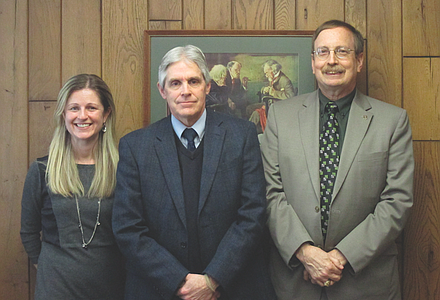 Latest stories

Robin and William Lasher, the Fulton couple charged with abandoning their pets in the frigid woods of Lysander last month, pleaded not guilty to the charges in Lysander Town Court Feb. 25.

With specialties in real estate, elder law and estate planning, the attorneys at Farrell, Martin and Barnell make it their mission to help the people of Baldwinsville plan ahead. That's been the case since the firm's inception in 1946. Between the addition of Sara Connell Brady as a partner last year and the firm's upcoming 70th anniversary next year, the partners are easing the transition for the firm's future without losing sight of its storied past.
Phones will be ringing in the Baldwinsville area on the evenings of March 1 and 8 when more than 100 Baker High School students will call residents during the annual Baldwinsville Community Scholarship Foundation Dollars for Scholars Phone-a-thon, scheduled for 6 to 8 p.m. both Sundays. 
The Baldwinsville Volunteer Center is looking for nominations for its Annual Man and Woman Volunteer of the Year Awards. Nominations are due by Friday, Feb. 27.
The Baker High School PTSA would like to inform you of its shift in focus — in an attempt for continuous growth, we are proud to announce we're no longer just KBR anymore.
In the Central New York area, there have been two suspected cases of mumps in local schools this winter. These reports have understandably spurred discussions and concerns and accordingly it is important to know about New York's vaccination requirements, childhood safety, and ways you can help protect your families from diseases that were once thought to be eradicated.
There's a lot to do right here in the library including a rescheduled talk on Central New York's brewing heritage at 10 a.m. Thursday, Feb. 26, and Morning Coffee with elected officials, a new program scheduled to begin at 10 a.m. Thursday, March 5. Come on down and see what's happening.
While opening the receipt for my county property tax bill this week, my mind flashed over every controversial issue that confronted the legislature in 2014. To say the least, the year was full of highs and lows. However, when I looked at the bottom line of that tax bill, I knew we got the most important thing right.

B'ville Nursery School raises money for playground renovation
Baldwinsville Nursery School is celebrating its 40th anniversary by raising $40,000 to revamp its playground ­­— and it's already more than halfway to its goal.
Relay for Life kicks off March 5
Though it's not quite time to lace up your sneaks just yet, Relay for Life of Baldwinsville is holding its 1980s-themed kickoff event "Rock Out Cancer" March 5 at Baker High School.

B'ville blanks Wildcats, 5-0, in Division I semifinal
By the dozens, they streamed into the Baldwinsville ice hockey dressing room Tuesday night at Lysander, students and other supporters who were not just celebrating a return to the Section III Division I title game for the first time since 2010, but the fact that the Bees brought a dynasty down.
Rochester-based grocery chain Wegmans Food Markets has taken the top ranking in Harris Poll's Reputation Quotient survey, the company announced earlier this month.
New business helps seniors, caregivers
Dawn Brocious knows firsthand what it's like to balance caring for an ill loved one with housework, groceries and other responsibilities. In 2009, her son, Matthew, was severely injured in an all-terrain vehicle accident. Brocious helped him get back on his feet and advocated for health and disability services for him. Now, Brocious, who lives in Clay, is putting her experience to help seniors stay independent. In late January, she launched Break of Day Concierge and Errand Service to lend a hand to senior citizens and their caregivers.

Stacy Kate revamps business, adds a partner
Baldwinsville boutique Stacy Kate is looking a little different these days. The chic candles, hand-painted wine glasses and artisan soaps are out; lagenlook is in. With the help of refugees from Catholic Charities, Andres is preparing to unveil her own in-house line of clothing, in the German "layered look" style of flowy, natural-fiber fashion. The designs aren't the only newcomers to Stacy Kate: Andres is also welcoming massage therapist Cindy McCaffrey to her shop. Together, the two women hope to keep the tradition of women-owned businesses in Baldwinsville strong.