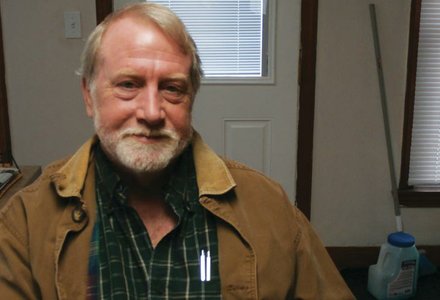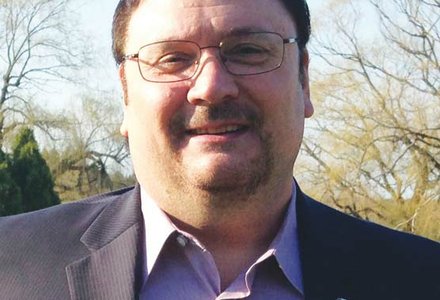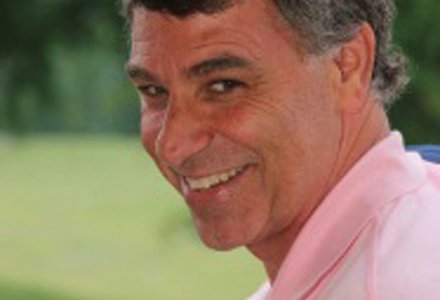 Fri

Sat

Sun

Mon

Tue

Latest stories
'Dear John'
"Great practice coach," Frankie said as he slid his baseball glove over the end of his handlebars. His dad would kill him if he wasn't polite to the coach. Respecting your elders was probably his number one rule. Especially when that elder was doing something out of the kindness of his heart, like coaching Little League for free.

Board chair Andy Dryden talks about its services, importance to the community
Former Baldwinsville mayor Andy Dryden has been involved with PAC-B TV for almost a decade. As mayor, he said it was one organization he made sure to support.

On March 1, the Onondaga County Republican Party chose DeWitt Police Chief Gene Conway as its designated candidate for county sheriff in the November elections. Subsequently, Conway's Republican opponent, John Balloni, chief deputy to Sheriff Kevin Walsh, decided not to challenge him in a primary. But it looks like there may still be a primary after all. Baldwinsville resident and Republican John "Jack" Garafalo announced last week that he, too, will seek to run for sheriff. Garafalo, a retired Pennsylvania state drug agent
CSX Transportation will be performing necessary maintenance on the railroad crossing on John Glenn Boulevard from Saturday, April 26 to Sunday, April 27.

Once upon a time, not necessarily that long ago, in a town not too far away, lived a young boy named Francis. Francis was not particularly fond of his name, so he asked everyone to call him Frankie. Each week, I'll be telling you a story about Frankie as he grows from a little boy to a young man. I'm sure that the mischief he gets into and the lessons he learns will entertain you as much as your own children amuse you!
The Lysander Town Board will soon negotiate with the Teamsters Local Union 317 for a new health insurance contract; the old one expires in June. A committee comprised of councilors Robert Geraci and Andrew Reeves as well as Supervisor John Salisbury was recently created to handle union negotiations.
The Baldwinsville Kiwanis annual Fishing Derby will take place on Saturday, April 19 at Mercer Park in Baldwinsville. Free fishing poles, donated by the B'ville Kiwanis Club, will be given to the first 35 kids that show up that morning. Registration is free and begins at 8 a.m. The event runs until 11 a.m. For all children up to age 11. After the tournament, free lunch will be provided. For more information, call Tony Saraceni at 409-6503.
There will be plenty of things for folks to do at Beaver Lake Nature Center during the week of school vacation, from Monday, April 21 to Friday, April 25, all free with admission. The following activities will take place Monday through Friday of that week:

Lucas Lunkenheimer, 30, of Mattydale, was arrested April 11 on charges of third degree robbery and third degree grand larceny in connection with the April 7 bank robbery at Seneca Federal Savings Bank, 201 N. Main St. in the village of North Syracuse.
Syracuse Suds Factory's venture in Baldwinsville, the Suds Factory River Grill is a mostly successful premium addition to the village's bar soaked downtown. The warm upstairs is decorated in a basic Nantucket Nautical and anchored by a cozy hearth-like brick enclosed fireplace. There is nothing quite so nice as a roaring fire at your back while you're enjoying a fine drink and meal.

'Job well done'
Outgoing mayor Joe Saraceni served at his last village board meeting April 3 to a full house. Friends and family members gathered to watch the mayor tie up loose ends, listen to colleagues' personal and professional sentiments, then celebrate with a reception immediately following adjournment.

A new chapter begins
Richard Clarke swears in as the village of Baldwinsville's new mayor April 7. With him is his wife, Linda, and the Honorable Elijah Huling, Jr. Clarke's first board meeting as mayor will take place at 7:30 p.m. Thursday, April 17 at Village Hall, 16 W. Genesee St. in Baldwinsville.

Local organization receives award for offering driving refresher courses in 2013 From more than 18,000 organizations nationwide, AARP Driver Safety recently recognized Canton Woods Senior Center with the inaugural "Top 100 Host" Award for its outstanding support in 2013. Canton Woods Senior Center has supported AARP Driver Safety for many years by collaborating with local volunteers to host its classroom-based driving refresher course, designed to help drivers age 50 and older stay safe and confident behind the wheel.
When I was a kid, I practically lived at the Van Buren pool in the summer, and I remember often hearing visitors at the park protesting a proposed landfill nearby. Residents surrounding the semi-rural location were alarmed at the potential for plummeting property values and a diminished quality of life. Although the site has not been turned into a landfill, the 500-acre property is still owned by the Onondaga County Resource Recovery Agency (OCRRA), which holds the necessary permits to convert the site to an ash landfill, so the potential for its development continues. The proposed Trash-for-Ash agreement OCRRA is negotiating with Cortland County is critically important to preventing a landfill from coming to Van Buren.