Baldwinsville — Two men have been charged in connection with a residential burglary in which several guns were stolen.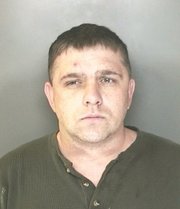 Detectives assigned to the Onondaga County Sheriff's Burglary Investigation Unit charged Charles Bliss, 41, of 9486 Blaze Path, Cicero, and Christopher Goulette, 26, of 41 Oneida St., Baldwinsville, with second-degree burglary, second-degree grand larceny and fourth-degree grand larceny in connection with a burglary that was reported on Nov. 22. Bliss and Goulette are accused of breaking into a home on Carousel Lane where they stole a gun safe containing 18 long guns and a coin collection.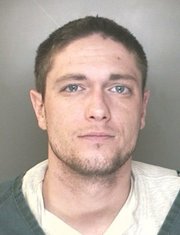 At 3 p.m. Nov. 22, the Baldwinsville Police Department responded to a suspicious vehicle complaint on Carousel Lane, where two men, later identified as Bliss and Goulette, were seen loading a large safe onto a pickup truck before driving off.
Working with the Baldwinsville Police Department, sheriff's detectives were able to develop information that helped identify Bliss and Goulette as suspects. During the course of their investigation, detectives learned that after the burglary, Bliss and Goulette took the safe to the home of Christopher Monteleone, 44, of 7623 Thompson Road, where he broke into the safe and helped hide its contents. As a result, Monteleone was charged with second-degree criminal possession of stolen property.
In addition to the successful recovery of the 18 long guns and the retrieval of a significant amount of collectible coins, the investigation led detectives to a stolen AR-10 assault rifle that was taken during a separate burglary.
Bliss and Goulette are currently being held without bail at the Onondaga County Justice Center after being arraigned in the Village of Baldwinsville Court. Monteleone was released to pre-trial release after being arraigned in the Town of Cicero Court.
Burglary in the second degree, grand larceny in the second degree and criminal possession of stolen property in the second degree are all class C felonies. Grand larceny in the fourth degree is a class E felony.
Vote on this Story by clicking on the Icon