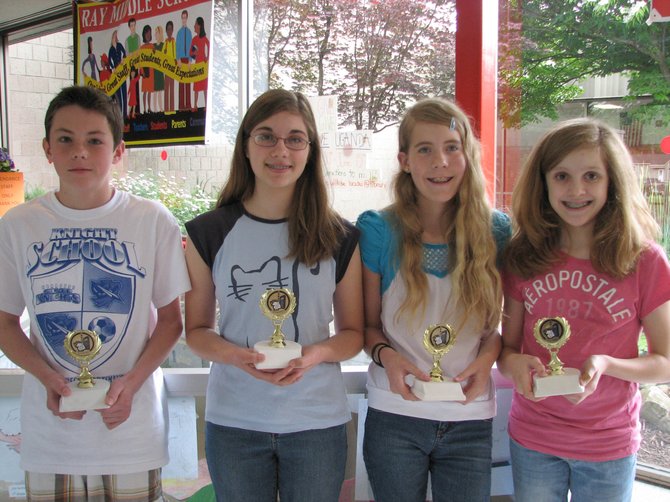 Baldwinsville — This spring, Ray Middle School's math department held a Math Problem of the Week Contest open to all students in sixth and seventh grades. The department implemented the program to challenge students.
For 10 weeks students were given a math problem to solve. Each problem tied in to the curriculum and benchmarks for sixth and seventh grade math. At the end of 10 weeks, the four students who answered the most problems correctly were recognized. These students, all seventh graders are: Charles Thomas, III, first place; Melanie Ragonese, second place; and Casey Griffin and Noelle Staso, tie for third place.
The school also recognized the top students from the sixth grade with an honorable mention award. They are Hannah Gillette, Marley McCard, Rati Saini, Rhea Saini, and Meaghan Wilson.
Vote on this Story by clicking on the Icon