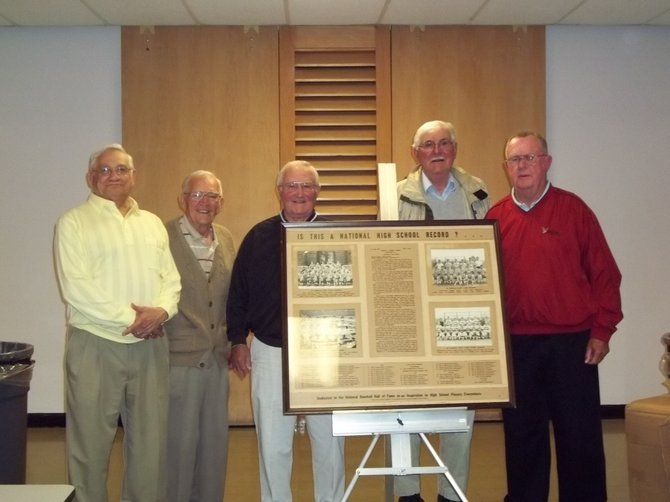 Baldwinsville — On June 1, the Baldwinsville Baseball Alumni Council and Baldwinsville Booster Club met for the purpose of induction into the Baldwinsville Baseball Hall of Fame.
The first of two inductions for the evening was to recognize Mr. Cecil Reeves and the Reeves Family for their contributions to Baldwinsville baseball and softball. The unselfish contributions of land and development of the Downer Street fields, dedicated to their daughter Diane, is a lasting asset to the Greater Baldwinsville community and the support of the sport of baseball. The community will be eternally grateful for their interest and contributions.
Second on the agenda was to honor players from Baldwinsville High School that played on the team from 1946 through 1950. The team held a record of 46 consecutive Onondaga County league wins starting May 28, 1946 and ending June 13, 1950. A plaque marking this achievement was hung in the National Baseball Hall of Fame in Cooperstown for years until the record was broken. It has now been returned to C.W. Baker High School.
Vote on this Story by clicking on the Icon