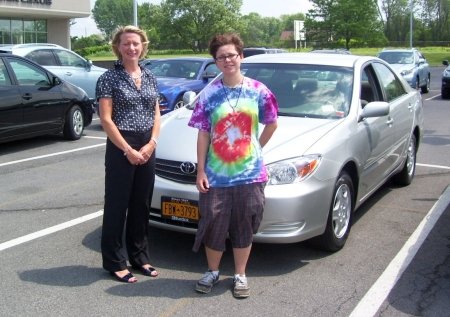 Baldwinsville — Watching students pile into cars after a high school evening event is always a gut-wrenching moment for parents. Safety is a concern. Three years ago a group of dedicated parent volunteers in Baldwinsville launched the high school PTSA's first-ever "after" Senior Ball party for just that reason – safety. Keeping the students together and entertained from 11:30 p.m. until the following morning at an alcohol/drug- free celebration was the mission and the inspiration behind the inaugural Keep the Ball Rolling (KBR) party.
Now in its third year, the 2012 event is set for 11:30 p.m. May 25, and will be held in the high school.
KBR is a collaborative effort by parents, students, school leaders and the community featuring high- value raffle items, carnival games, music, dancing, food stations and numerous activities that draw hundreds of seniors and their guests to the event.
Colleen Morgan, senior class and student council president, serves on the planning committee for the event, and agrees the raffles are a huge draw for the students.
"I first heard about KBR my sophomore year and was amazed to hear that they were going to be giving away a car to a student attending the event," Morgan said. "Everyone I knew who went had a great time so I knew back then that KBR was something I wanted to attend."
The sensational success of the first event launched an annual planning tradition for the dedicated group of original volunteers. However, the founding parents' students are in college now, or heading there, and the committee is now in need of volunteers who can "keep the ball rolling" behind the scenes. The committee is seeking volunteers willing to work at all levels of planning. Parents of students in all grades are encouraged to attend the next KBR meeting held at 7 p.m. March 7 in the high school cafeteria.
(Continued on Next Page)
Prev Next
Vote on this Story by clicking on the Icon