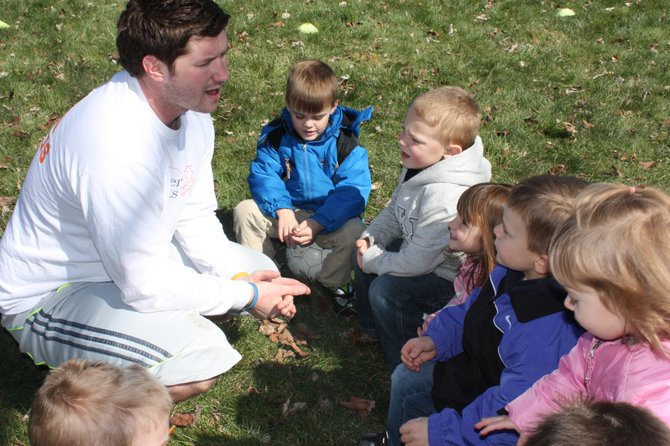 Baldwinsville — The children of Little Lukes Preschool and Childcare center enjoyed a fun-filled day of learning the fundamentals of soccer thanks to Soccer Shots, a high-energy sports program based on teaching the fundamentals of soccer.
The day consisted of exciting activities and drills that incorporated exercise and teamwork while teaching manners and life lessons that promote positive childhood development. The one-day demo was led by an area soccer coach for the program, and led the children of Little Lukes through multiple exercises and drills while teaching them camaraderie and manners.
"We're always excited to try new programs that have a fun and positive impact on children," said Meg Kellog, Director of the Little Lukes Radisson center.
Soccer shots is aimed towards kids from 3 to 8 years old and incorporates exercise and promotes healthy habits as part of their program. The company was started in 2000 by Jeremy Sorzano and Jason Webb, both professional soccer players, and has become a nationwide hit.
The skills and knowledge your child will learn today play a major role in determining who they'll be tomorrow.
Little Lukes Preschool and Childcare Center offers an in-house team of speech therapists, physical therapists, occupational therapists, special educational teachers and certified teachers throughout central New York. Services are provided in the Oswego, Dewitt, Pulaski, Radisson and Fulton areas. For information or enrollment call 701-1107.
Vote on this Story by clicking on the Icon