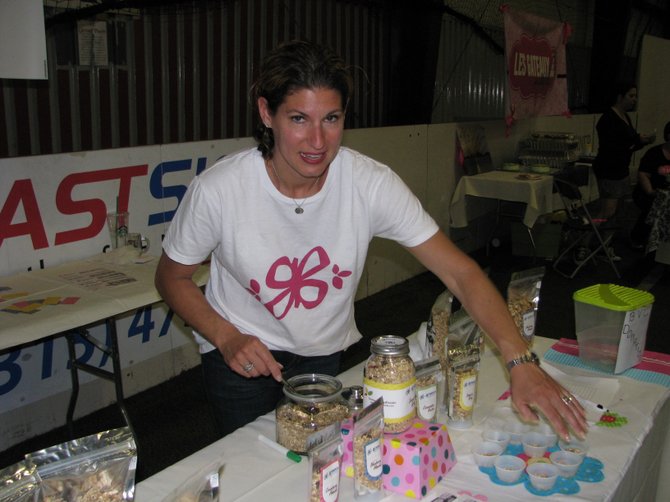 Baldwinsville — It's rare my husband and I get an evening out without the girls.
We've got two kids — Josie, 23 months, and Charlotte, 6 months — and when we have the chance to get out of the house it is nearly always a family affair.
But, anyone who has survived with "two under 2" just might agree with me when I say how very important it is to get out and just be adults once in a while. So, it was with great pleasure that Ron and I dropped the babies off Saturday night with friends of ours and headed over to the Central New York Sports Centre for A Taste of Baldwinsville.
We were greeted by people with friendly faces and they eagerly welcomed us to the event. Despite being a reporter for several years and attending many events like this, I still get butterflies and worry I'll make a fool of myself, so walking in and seeing happy volunteers selling tickets was reassuring.
The beer was cold, the sweets — oh, so many sweets! — were delectable, the music was good and everyone we encountered was nice.
It isn't often I can't form a coherent thought, especially when talking about food, but trying to put into words how wonderful a time I had is proving to be difficult. I don't think I tried anything that I didn't truly love.
Maybe it's because it's been so long since we've gone out and just enjoyed an evening together that I can't put the right words together. Or it could be due to the fact I know we were there to show our support for the Baldwinsville Volunteer Center, not just because I was covering the event for the Messenger, and it makes me feel really good to know my husband and I were part of that. Or I could still be crashing from all the sugar.
(Continued on Next Page)
Prev Next
Vote on this Story by clicking on the Icon