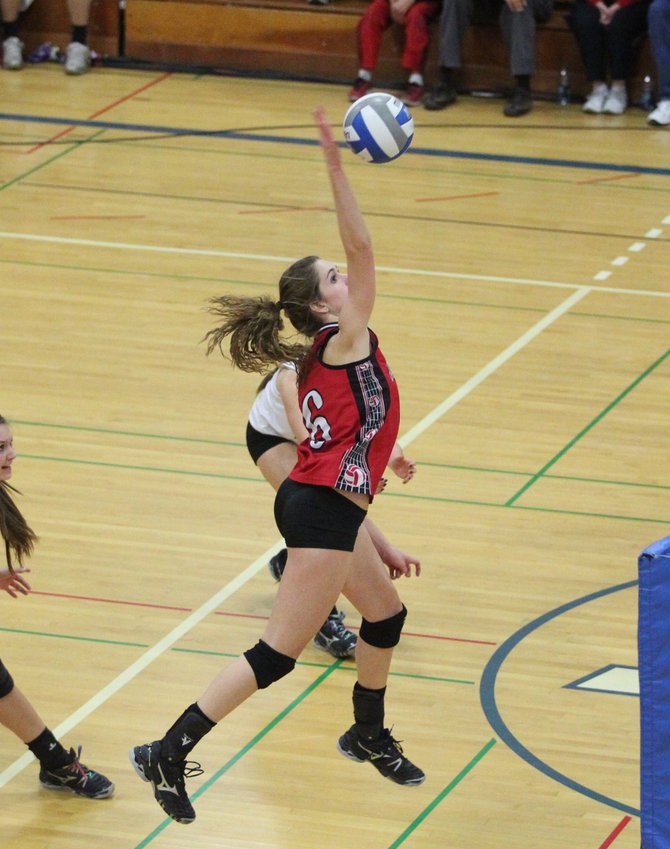 Baldwinsville sending a volleyball team to Glens Falls in late November is not a new thing - but sending two of them is.
To join the girls Bees, who swept Shenendehowa (Section II) Saturday to earn a fourth straight trip to the state championships, B'ville's boys team broke through with its first-ever regional title Friday night when it beat Horseheads (Section IV) in four sets.
Both sides had short rest periods following their respective victories in last Wednesday night's Section III finals. In fact, the boys Bees had just one day of recuperation before going to Elmira Free Academy for its match against Horseheads.
Throughout the opening two sets, the Bees, playing at a level far lower than it showed against Oswego in that sectional title match, traded points with the Blue Raiders, neither side able to put together a sustained run.
Somehow, B'ville, with the score tied 24-24 in the first set, broke the tie and pulled out that set, 26-24, but Horseheads claimed the second set 25-23 to pull even.
Just as with Oswego, though, the Bees put together all the pieces in the third set, blitzing the Blue Raiders 25-6. And that spilled over into the fourth set, where by a 25-16 margin, B'ville earned the regional title.
Shawn Calnan put away 24 kills to lead the front line. Kevin Drain was big, too, with nine kills and three blocks, while Anthony DeMarco threw in six kills, Corey Toscano got four kills and Grady Schmidt had three kills. Chris Drain piled up 43 assists, an average of nearly 11 assists per set, with Zach Leo superb on the defensive side as he got 13 digs.
Now it was the B'ville girls' turn. Shenendehowa, the reigning Section II champions, stood between the Bees and yet another Glens Falls outing - but not for too long.
(Continued on Next Page)
Prev Next
Vote on this Story by clicking on the Icon