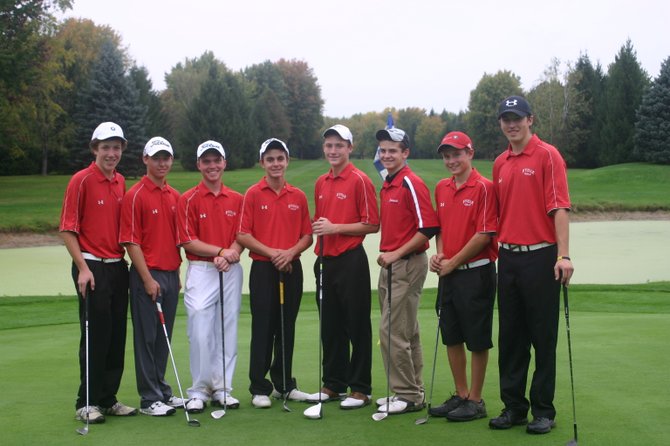 A strong regular-season effort by the Baldwinsville boys golf team led directly to the Bees' appearance in Wednesday's Section III Class AA championship tournament at Arrowhead Golf Club in East Syracuse.
Yet the Bees did not have that magic on this day, only managing a team score of 415, putting them in seventh place, well behind the winning total of 395 from Cicero-North Syracuse's Blue team.
Paul Pitcher and Sean Barron led B'ville's effort, each posting 18-hole scores of 81. Christian Nizamis and James Pelcher were right behind, with an 82, as C-NS Blue's Joey Petrin and Central Square's Brendan Payne shared individual honors with 75.
The Bees warmed up with two more regular-season matches, splitting them. First, it went to Lakeshore last Monday and putting together a 195-213 victory over C-NS's Green team.
Matt Monaco shot a 35, one under par, while Nizamis posted a 38. Barron chimed in with a 40, just ahead of Pitcher's 41 and Pelcher adding a 42. Every C-NS Green player shot 43 or better, but no one was ahead of Ben Cummings' total of 41.
B'ville did not have a similar result on Tuesday, falling to Liverpool 202-207. Out at Liverpool Country Club, Nizamis and Truman Strodel both shot 40, but were behind the Warriors' Karl Deuble, who led both sides with a 38.
Vote on this Story by clicking on the Icon