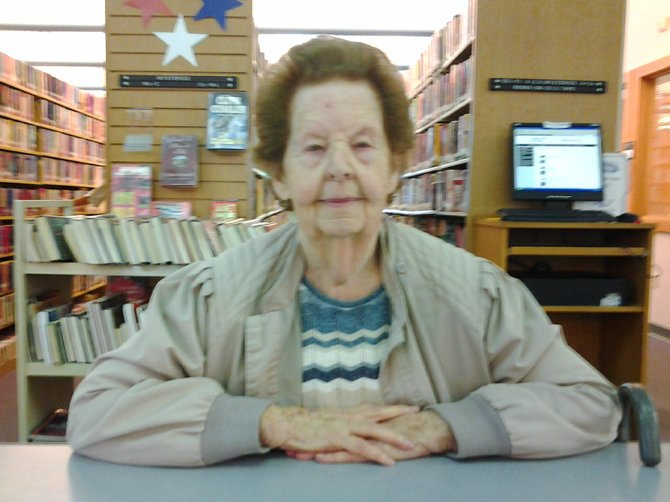 Baldwinsville — What do Hezekiah Huntington and Jean Disinger share? A sense of patriotism and DNA.
Huntington was a Revolutionary War patriot. Disinger is a descendant of Huntington and both served in the military during wartime. It is Disinger's ties to Huntington that makes her eligible to be a member of the Daughters of the American Revolution. She is a charter member of the Betsy Baldwin DAR of Baldwinsville, founded in June of 1973.
Disinger served in the United States Navy as a member of the WAVES during World War II when she and a friend decided to join the service. They each took the Nurse Aide course through the American Red Cross for six weeks at the Sampson Naval Training Station. While they were there, the young women worked on the wards part-time.
Following their training they were given their assignments. Ironically, one of the reasons Disinger had decided to join the WAVES was because she was tired of being a secretary and her new assignment was as secretary to the chaplain. Her friend went into recruiting.
The new assignment turned out to be a bonus as Disinger frequently had to speak with the chaplain at the main training station. However, their conversations were always on the phone, never in person.
On World Communion Sunday, Oct. 3, 1943, Disinger was asked to assist in serving communion to 5,000 sailors. Her chaplain suggested that she and some of her friends sing in the choir during the service.
When the service was over she and her friends needed transportation back to the hospital. It was suggested that she speak with the head usher to arrange for a ride. As it turned out, the head usher was the very chaplain with whom she had been speaking to on the phone. He borrowed a chaplain's jeep and took the ladies back to the hospital.
Shortly after World Communion Sunday, Disinger and the chaplain began dating and six weeks later they were married. Two days before their wedding the chaplain was transferred to New Jersey, about an hour from Disinger's family.
Disinger's career in the WAVES ended when she became pregnant, as at the time women could not serve in the military during pregnancy.
In addition to her membership in the DAR, Disinger is also a member of the Vermont Mayflower Society.
Vote on this Story by clicking on the Icon