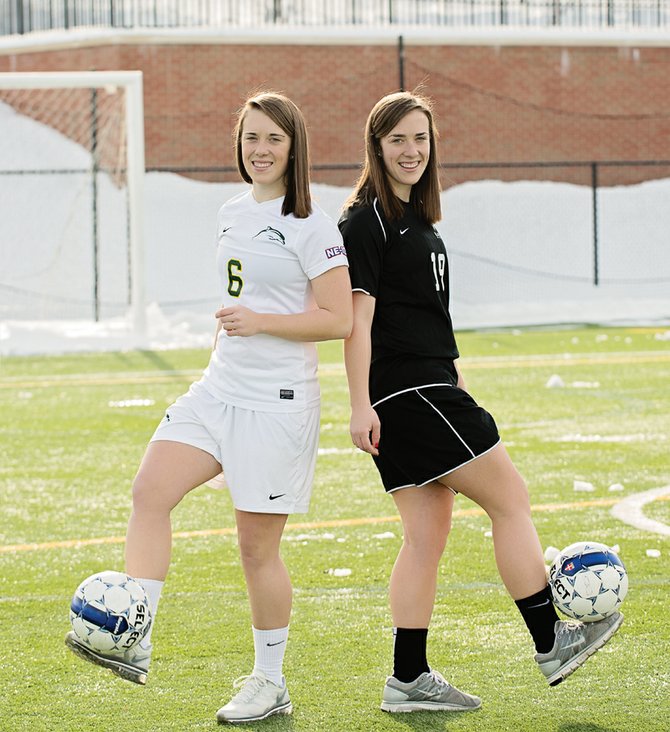 Baldwinsville — With each new academic year, colleges welcome fresh faces to their sports teams. The life and schedules of student-athletes is a hectic one.
But adjusting from high school to college is a more comfortable transition when you have your sister by your side.
This past fall, Le Moyne College welcomed Claire and Maggie Monnat, twin sisters and standout student- athletes not only in soccer, but lacrosse as well.
Both girls grew up in the Baldwinsville Central School District, balancing soccer, lacrosse and basketball.
"The high school experience is much different," Maggie said. "You grow up with your teammates. We practically all learned to walk together. So the bond we created as friends and teammates was so tight by the time we were seniors, it was hard to say goodbye."
The girls created a sibling dynamic that worked on and off the field. Despite their truly competitive nature, the girls were able to play together without letting their spirited temperaments come between them.
"Claire and Maggie bring a level of competitiveness to the team that we haven't had before," said Le Moyne Soccer Coach Tracy Leipold. "Their competitiveness with each other brings out the best in each other."
Their similarities are quirky. Both ladies have always been the same height and weight. They have even always had the same GPA. But these eccentricities have worked in their favor.
Their similarity has led each to view the other as inspiration. Growing up, Maggie and Claire had an extremely supportive family to fall back on for support and motivation.
The love for sports runs in the family's blood with a father who played basketball. When asked if they like a specific sport more than another, both replied by saying they were born to play basketball because of their dad, even though they don't play for the team at Le Moyne.
(Continued on Next Page)
Prev Next
Vote on this Story by clicking on the Icon