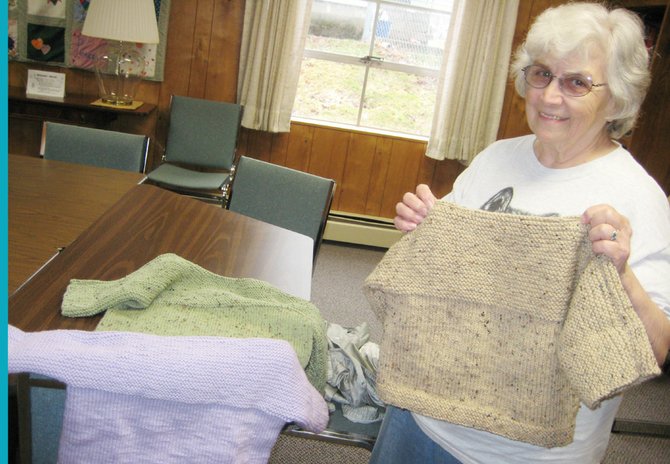 Baldwinsville — Connie Cuddy is hooked on knitting. She so enjoys the skill she picked up more than 75 years ago at the age of 6 that she endures the discomfort it now brings due to her arthritis.
"I've been knitting for so long, I have to do it every once in a while," said the 82-year-old Baldwinsville woman.
While she has knitted everything from doll clothes and socks to scarves, hats and mittens, for the past eight years Cuddy has focused on knitting sweaters, which she then donates to World Vision through the First Presbyterian Church in Baldwinsville.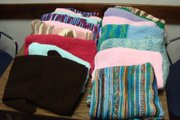 As part of its Knit for Kids program, World Vision distributes hand-knitted sweaters from across the country to children all over the world. According to the program's website knittheworld.org, "a hand-made item isn't just a sweater, cap or blanket: it's a chance at better health; it is protection and warmth from freezing temperatures; and it's a symbol of support for a better future." To date, more than half a million children have received something new for the first time in their lives thanks to this program.
According to Nancy Landon, who oversees the program at the First Presbyterian Church, a box of sweaters containing 20-plus sweaters from Cuddy was sent to World Vision on Jan. 31.
"[Connie] is a wonderful, always smiling individual," Landon said. "[This] is truly a mission of hers. By now, she must have knitted hundreds of items."
Landon noted that the Knit for Kids program is "just one of the many missions of the First Presbyterian Church and falls under the auspices of the Presbyterian Women of the Church."
Another program is delivery of prayer shawls to ill, troubled or shut-in individuals within the greater Baldwinsville community, Landon said.
"Each [shawl] is dedicated at a church worship service before personal delivery," she said. "I have been told that many recipients are very touched upon the delivery. The shawls serve as warmth as well as hugs."
For those interested in participating in the Knit for Kids program, contact Landon at the church office (635-9964) or visit knittheworld.org to obtain the sweater knit pattern.
Vote on this Story by clicking on the Icon