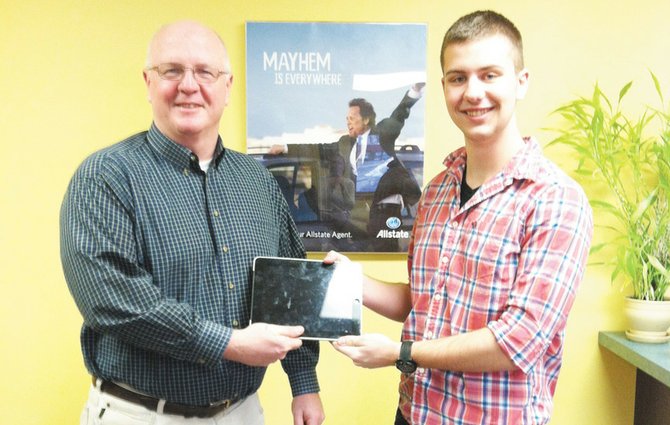 Baldwinsville — Watching students pile into cars after a high-school evening event is always a gut-wrenching moment for parents. Safety is a concern.
Four years ago a group of dedicated parent volunteers in Baldwinsville launched the high school PTSA's first-ever "after" Senior Ball party for just that reason – safety. Keeping the students together and entertained from 11:30 p.m. until the following morning at an alcohol- and drug-free celebration was the mission and the inspiration behind the inaugural Keep the Ball Rolling (KBR) party.
Now in its fourth year, the 2013 event is set for 11:30 p.m., Friday, May 24, and will be held at Baker High School. KBR is a collaborative effort by parents, students, school leaders and the community featuring high-value gift items donated for the event, games, music, dancing, food stations and group activities that draw hundreds of seniors and their guests to the event each year.
Volunteers are needed
The sensational success of the first event launched an annual planning tradition for the dedicated group of original volunteers. However, the founding parents' students are in college now – or heading there—and the committee is seeking volunteers who can "keep the ball rolling" behind the scenes. Volunteers are needed to work at all levels of planning. Parents of students in all grades are encouraged to attend the next KBR meeting held at 7 p.m. Monday, March 11, in the high school library. To volunteer or donate to this important community event, please contact Laurie Noll, KBR Chair, at laurie.noll@gmail.com or Corinne Johnston, PTSA President, tcmmb@aol.com.
Donations of note
Continuing their tradition of support, a certified used vehicle will once again be donated by Burdick Automotive BMW, Ford, Lexus, and Toyota Scion. Other donations include an iPad III from Allstate Insurance's Chris Hayden, of Baldwinsville; a $500 donation from the Kiwanis Club of Baldwinsville; and, once again, Hudson and Mowins will hold an oil change fundraiser April 17, which benefits KBR (details to follow).
Vote on this Story by clicking on the Icon