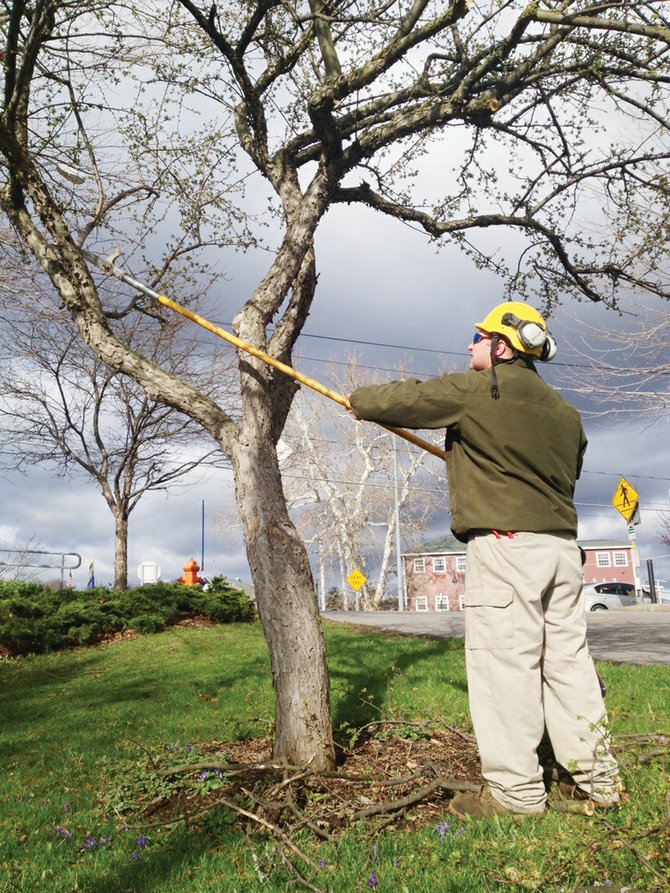 Baldwinsville — Bartlett Tree Service and the Baldwinsville Women's Garden Club teamed up again to clean up Baldwinsville's Canal Park in honor of Earth Day on April 20.
Set up by the garden club's Nancy Loveland, the two groups have been cleaning up the park and pruning trees keeping them healthy and safe for 10 straight years.
"I have always felt it's very important to be committed to the community that you live in," said Mike Gorham, of Bartlett Tree Service. "This is a great little park in Baldwinsville that most people don't see unless you are a boater. For them, this is the first or last impression of Baldwinsville as they go through the canal."
Gorham added his business plans to donate a tree next year to replace a willow tree that was damaged in a storm over the winter.
Vote on this Story by clicking on the Icon