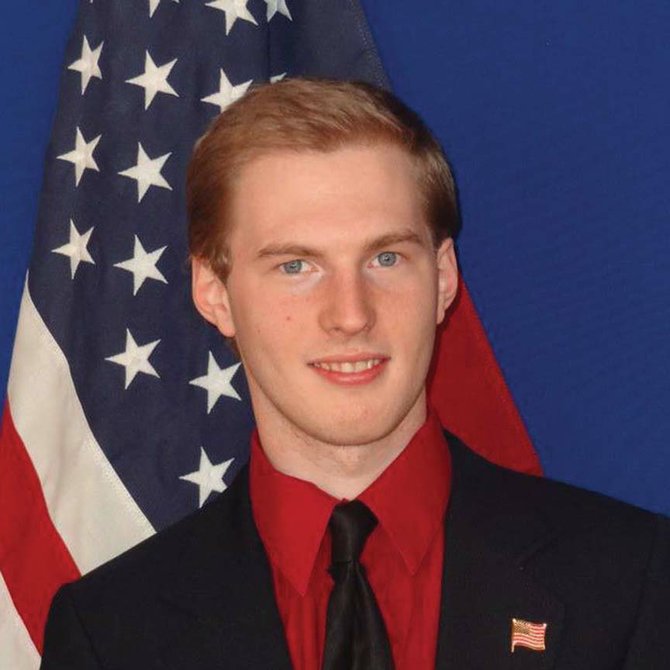 Biographical information
Hello, my name is Roman Diamond, and I have been very blessed and fortunate to have spent 21 years in such an incredible community. My father John runs his own business, and my mother Gretchen is a stay at home mom. I am the oldest of eight children, two brothers and five sisters. Being the oldest sibling in a large family, I am protective of my brothers and sisters, and I'm always looking out for their benefit. I am proud of each of my siblings, just as I am proud of my community. I am protective of my community as well, and I would like to be a part of making Baldwinsville a great place to grow up in and raise a family.
As I hope you see, I am very invested in the growth and the development of this community. I am an Eagle Scout, a member of the Knights of Columbus and a member of Baldwinsville School Board, where I have gratefully served for almost three years. I am currently a full time student at SUNY Oswego, as well a regional project manager for Holbrook Heating and Cooling. I believe these experiences allow me to offer a unique perspective on local government. I have been honorably endorsed by the Republican, Conservative, Independence and Veterans parties.
Why are you running for office?
I'm running for Lysander Town Councilor because I believe that I can offer a different perspective on local government. I have experience working with a board, and I am very excited to work to enhance good government in the town of Lysander. If I'm elected I'd like to work to create an internship program for high school students and give them the opportunity to learn more about local government while earning college credit. I would also like to hold town hall meetings throughout the community and give residents the opportunity to come and ask questions about the town in a less formal setting. These town hall meetings would allow me to listen to the feedback of residents in the community, as well as to update the public on what the town has been focusing on.
(Continued on Next Page)
Prev Next
Vote on this Story by clicking on the Icon