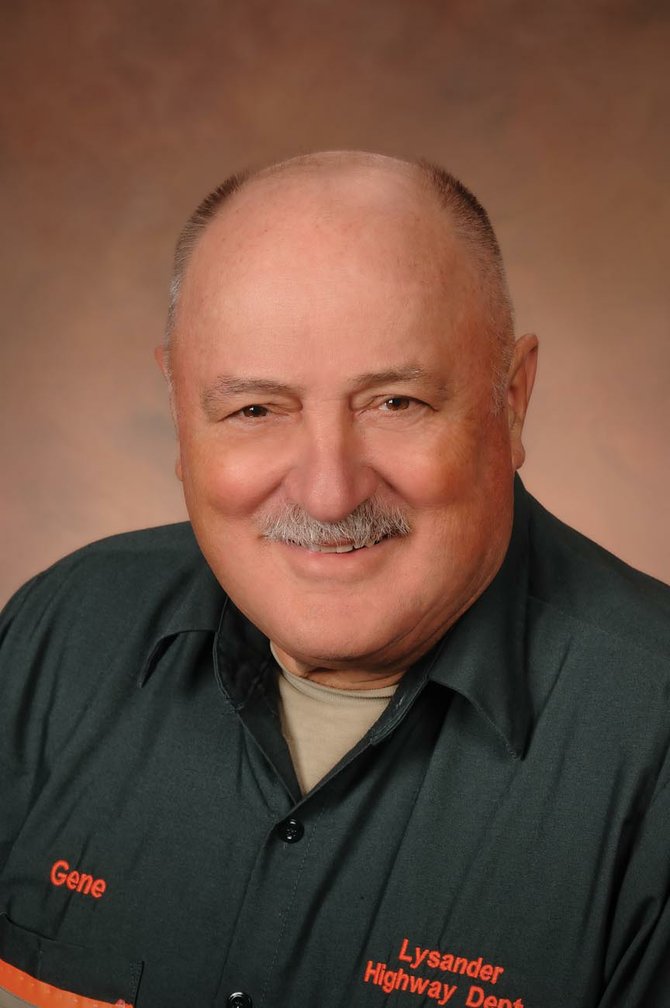 Biographical information
Hello, my name is Gene Dinsmore and I am a 66-year-old retired Army First Sergeant. My treasured wife Joanne and I have four children and seven grandchildren between us. I've been here in Cold Springs since 1982 except for time away with the military. I am a member of American Legion Post 1832, VFW Post 15033, Knights of Columbus Council 5082 and Operating Engineers Local 158. My father's family and I have been Republicans back to the Civil War and my mother's family were staunch Roosevelt Democrats. Thus, I have a good handle on diversity and tolerance.
Why are you running for office?
I'm running for re-election because I've adopted the highway department as my second family and I wish to continue the re-shaping and re-organizing that I began 16 months ago. Although some of the town board and highway employees occasionally resist my efforts, we've come together and made significant strides in equipment restoration, pavement preservation, project planning and productivity. I could not have accomplished that without the knowledge and effort of the crew that I'm blessed with. We are a team.
Why are you the best candidate for this office?
I feel that my SUNY Civil Tech and military leadership education made me the better candidate for this job, and more than 40 years of related experience with an open minded and calm demeanor just might cement the deal. Thank you for your consideration.
Vote on this Story by clicking on the Icon
More like this story