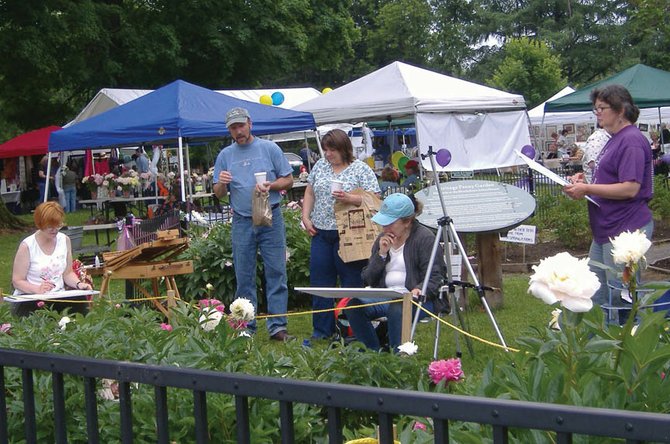 Peony Fest returns to the Canton Street grounds of The Museum at the Shacksboro Schoolhouse from 10 a.m. to 5 p.m. on Saturday, June 7. The annual event celebrates Baldwinsville's historic peony industry and the museum's heritage peony project.
New to the event this year is a talent show and contest. The event is open to acoustic solos or duos only. Participants will be assigned 20 minutes of performance time. Contestants will be judged by audience ballot. The results will be announced at 4:45 p.m. when a $100 cash prize will be awarded to the winning entry. Only 12 slots are available. Participants may register by emailing the museum at bvmuseum@seneca-river.com.
The museum gardens are expected to be in full bloom as more than 200 peony plants display their colorful petals in innumerable shades of white, cream, pink, and red. The public is invited to bring cut stems from their gardens to display in the peony flower show. Entries will be accepted beginning at 9 a.m.
A cadre of artists and artisans will be exhibiting their creative works which will also be available for purchase. Visitors may also observe artists at work. Sharon Blair's plein air art class will be at work sketching and painting the gardens and its many faces.
Plant sales, garden talks, demonstrations and more are all part of the mix of Peony Fest 2014. Peony Fest is a rain or shine event. Admission is free.
Vote on this Story by clicking on the Icon