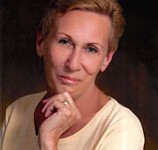 Patricia Ann Rodrigues, 69, of Baldwinsville, passed Monday, March 30, 2015, at home surrounded by her family after a 30-year courageous battle with cancer. She was born and raised in Syracuse, graduating from Eastwood High School in 1963. Pat has ...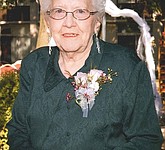 Violet (Hobbs) Weisbrod, 91, of Linden, MI, formerly of Baldwinsville, died Thursday, March 26, 2015. Graveside services: 1 p.m. Sunday, May 3, at Riverview Cemetery, Baldwinsville. Arrangements provided by Sharp Funeral Homes, Linden Chapel, 209 East Broad St., Linden, MI. ...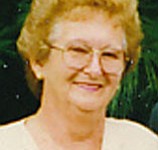 M. Orlene Bettis, 83, of Phoenix, passed away Friday, March 27, 2015 surrounded by her family at her daughters home. She was born in Idaho Falls, Idaho and worked at Nestles for over 30 years. Orlene enjoyed traveling and crocheting. ...
Esther M. Goodfellow (Hubbard) formerly of Altamont, N.Y., and more recently of Baldwinsville, passed away on March 26, 2015, after a breif illness. At the time of her passing, she was 92. She was a teacher, most recently at Guilderland, ...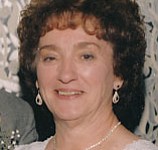 Marjory A. Smorol Brisson, 77, of Baldwinsville died Sunday, March 22, 2015, at VanDuyn Home and Hospital. She was born in Syracuse and worked as a secretary at Birchwood health Care. Marjory was predeceased by her first husband John Smorol. ...
Elizabeth T. Zavodjancik, 96, of Baldwinsville, passed away Wednesday, March 18, 2015. She was predeceased by her husband, Stephen in 2004, daughter, Patricia Krystopowicz and granddaughter, Megan Beeman. Surviving: Her children, Linda Bannon and Thomas (Barbara) Zavodjancik, and several grandchildren ...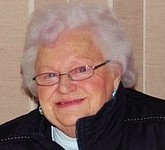 June Watchorn Ingraham, 88, of Baldwinsville, died peacefully on Saturday, March 7, 2015. Born in Richmond, Ontario to parents Rev. W.J. and Pearl Watchorn, she was the youngest of eight. She moved to the U.S. in the 1940s with her ...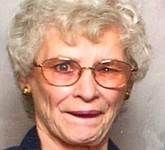 Donna J. Congdon, 73, of Warners, passed away Wednesday, March 11, 2015, at St. Joseph's Hospital Health Center. A lifetime resident of the Syracuse area, she lived in Warners for 53 years. Donna was a graduate of C.W. Baker High ...
Edith I. Richards Moyer, 80, of Baldwinsville, passed away Thursday, March 12, 2015. She followed her husband of 65 years, LeRoy's passing, one week to the day. She grew up in the Watertown area before moving to Baldwinsville. Surviving: Children, ...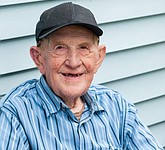 Arthur G. Eiss of Baldwinsville, died March 14, 2015, after a brief illness. Born on June 1, 1918, he was 96. Husband of the late Dora (Curtis) Eiss, Art is survived by three sons, Clarence (Angel) Eiss (Deborah) of Fulton, ...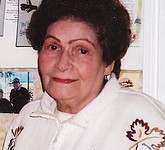 Cecilia S. (Ferreira) Sansone, 95 of Solvay, and formerly of Liverpool, passed away on Thursday, March 5, 2015, with her loving family by her side. She was born in Trinidad and raised in Guyana, South America. Cecilia was employed at ...
LeRoy H. Moyer, 87, of Baldwinsville, passed away Thursday March 5, 2015. He retired from P&C Foods after 29 years. Surviving: His wife of 65 years, Edith Richards Moyer, Children: Douglas G. Moyer, Joanne ( Robert ) Lenchert, Melanie ( ...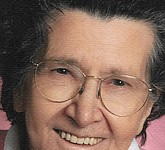 Sunday morning, March 8, 2015, on her 95th birthday, Erma Jeane Duffy (Belcher) passed peacefully at Syracuse Home in Baldwinsville, surrounded by her loving family. Jeane, the daughter of Charles and Alta Belcher, was a communicant and former Lay Leader ...
Armond H. Aubin, 83, of Pennellville passed away Sunday, March 8, 2015, at his home. He was born and raised in Ausable Forks. Armond served in the U.S. Army toward the end of WWII and also during the Korean War. ...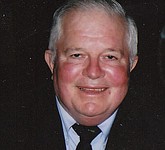 Dewey A. Valentine, 78 of Baldwinsville, formerly of New York Mills, passed away on Thursday, March 5, 2015, at the Syracuse Home. He was born in Oneonta on Nov. 4, 1936, the son of the late Harold and Alene (Utter) ...