Warren P. Kohn, 89, of Baldwinsville, passed away on Saturday, Dec. 20, 2014, at St. Joseph's Hospital Health Center. He was born in Hudson, N.Y., and was employed at Dewitt Wholesale Grocery, retiring after many years of service. Warren was ...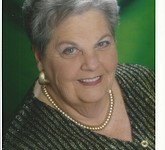 Janet H. Hawley, 82, former Phoenix, town of Granby resident, passed away at St. Camillus Health and Rehabilitation Center, in the town of Geddes, on Sunday, Dec. 14. Born in Philadelphia, PA, to her late parents, Verna (Muir) and William ...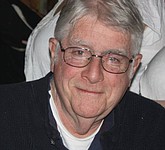 James Edward Jackson Burke, 82, of Baldwinsville passed away at home on Saturday, Dec. 13, 2014, with his family by his side. Born on Dec. 12, 1932, in Burlington, Vt, he was the son of the late Walter John and ...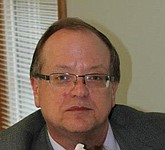 Pastor Joseph A. Folckemer III, 58, of Baldwinsville, has left this world and entered into the loving arms of his savior for eternity on Sunday, Dec.14, 2014, after an 11-month battle with stage four esophageal cancer. Joe was born Oct. ...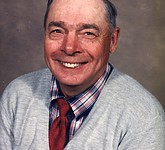 Donald Allen Hay, 84, of Baldwinsville, passed away peacefully Thursday, Dec. 11, 2014, at Van Duyn. Donald worked on the family farm and raised chickens until he was hampered by rheumatoid arthritis. Donald served in the Army during the Korean ...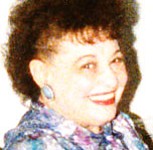 In loving memory of Mary Jane "Tiny" Krafft, widow of George I. Krafft, Sr. Tiny died peacefully on Monday, Dec. 8, 2014, at Fahey Loretto. Survivors: her sister, Pamela and husband Carmen Surace II of Brewerton; her children, Loraine Russell ...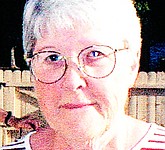 Olive J. Blandin Case, 85, of Baldwinsville died Tuesday, Dec. 9, 2014, at Syracuse Home At McHarrie Place. She was born in Herman, N.Y., the daughter of the late Grant and Mamie Jonas Blandin. She worked for an number of ...
Nancy A. Lynch, 78, of Baldwinsville, passed away on Dec. 4, 2014, at the Loretto Health and Rehabilitation Center. Nancy was a life long resident of Baldwinsville and was the daughter of Raymond and Olive Lynch who predeceased her. Nancy ...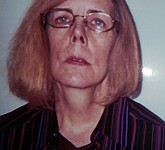 Deborah J. Granger, 56, of Liverpool, passed away on Saturday, Dec. 6, 2014, at Strong Memorial Hospital in Rochester with her family by her side. Debbie was a loving mother and grandmother and will be greatly missed. She was predeceased ...
Joseph M. Peters passed away Saturday, Dec. 6, 2014. Surviving: Sisters; Jeanette Peters of Baldwinsville and Patricia Shampine of Syracuse; children; Joseph Peters II, Stephanie Colavita of Liverpool and Jason James of Nedrow, and several nieces and nephews. Calling hours: ...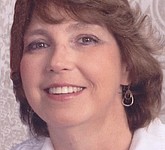 Bridget A. Chiasson, 53, of Phoenix, passed away University Hospital, Syracuse on Friday, Dec. 5, 2014. Born in Oswego, she was a graduate of Pulaski High School and SUNY Oswego. Bridget was a provider relations representative for GHI Insurance, East ...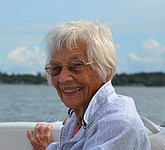 Josephine Andrea Pelcher (Jo) died Dec. 4, 2014. Born on March 22, 1933, in Woodbury, NJ, Jo grew up in New Dorp, Staten Island. She graduated from New Dorp High in 1951 and SUNY Oswego in 1954. In 1954 she ...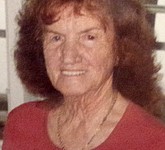 Agnes R. Hotaling, 88, formerly of Baldwinsville, passed away on Monday, Dec. 1, 2014, in West Melbourne, FL. She was born on Aug. 27, 1926, to Mr. and Mrs. Alfred F. and Nellie Boss in Syracuse. Agnes married Lewis and ...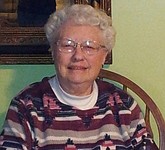 Carol Lacey Wynkoop Seaver, 86, of Baldwinsville passed away Sunday, November 30, 2014. She was born and raised in Syracuse. She lived in Holland Patent for many years then in Frankfurt, N.Y., before moving to Baldwinsville. Carol was a communicant ...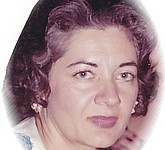 Nini Victoria Cevallos Mullin, 92, died peacefully on Sunday, Nov. 16, 2014. A proud Salvadoran, Nini came to Staten Island, N.Y., as a teenage student at the then Notre Dame Academy for Women. Prior to that she had attended schools ...