Nancy Lillian Ford Pevarnik, 69, of Baldwinsville, formerly of Jamestown, passed away peacefully on Sunday, Feb. 7, 2016, at Francis House. She was born in Wilmington., DE on April 13, the daughter of the late Leroy and Gladys Robinson Ford. ...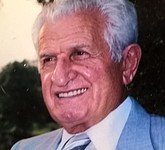 John Carl Andolina,99, died peacefully in Naples, FL, on Jan. 28, 2016. Born in Rochester on April 2, 1916, John was the son of Joseph and Josephine Andolina. He married Mary Rotella, of Fulton, in 1940. John was active in ...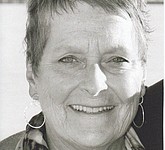 Susan Darmstedter, Sunrise, Feb. 09, 1942, Sunset, Feb. 05, 2016. Susan was born in Niskayuna, N.Y., and was raised in Buffalo. She attended PS 54, Bennett High School, and graduated from Buffalo State University with a degree in art education. ...
Donna M. McDowell, 83, of Memphis (Jacks Reef), passed away Monday, Feb. 8, 2016, at Auburn Community Hospital. Born in Enid, OK, Donna lived in Solvay before moving to Jacks Reef. Surviving are her husband of 63 years John M. ...
Stella M. (Dalfo) Bellomo, 89 of Baldwinsville, passed away on Wednesday, Feb. 10, 2016, at Upstate University Hospital. She was born in Syracuse, a daughter of the late Joseph and Josephine (Galante) Dalfo. Stella was employed at Easy Washer in ...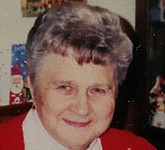 Virginia R. Johnson Bryant, 83, of Baldwinsville, passed away peacefully Wednesday, Feb. 10, 2016, at St. Joseph's Hospital Health Center. She was born in Syracuse and lived in the Baldwinsville area since 1946. Ginny was proud of her family and ...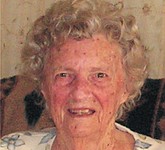 Bernice Smith, 87, former long-time resident of Baldwinsville, departed this life on Jan. 18, 2016. She was born on April 21, 1928. She retired from Fays Drug company in 1980 when she, along with her husband, relocated to Orlando, Fla. ...
Mark J. Degon of Baldwinsville, passed in peace on Thursday, Feb. 4, 2016, at the age of 66 surrounded by family. Born April 14, 1949 in Newcomb, N.Y., Mark lived most of his life in Syracuse. He graduated from Christian ...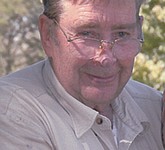 Robert James Fancher, 85, of Baldwinsville, passed away on Wednesday, Feb. 3, 2016, at home. He was born in Fultonville, N.Y., in 1930, son of the late George and Mary (Bowers) Fancher, and was raised on a farm in Upstate ...
Maribeth Anne Herbert, 47, of Baldwinsville, passed away at home Tuesday morning, Feb. 2, 2016. "Coffeegurl" has gone to that great coffee cup in the sky, after an intense battle with breast cancer. She was born on Feb. 16, 1968, ...
James Sweeting, 81, of Baldwinsville, passed away Friday, Jan. 29, 2016. Jim worked for Amtrak/ConRail in Syracuse for over 50 years and was a Army veteran serving during the Korean Conflict. Surviving: His loving partner of 33 years; Sue Wescott. ...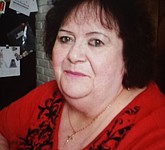 Elizabeth A. "Bettty" Wells, 70, of Liverpool passed away Friday , Jan. 29, 2016, at Upstate University Hospital. She was born in Sayre, PA, and lived in the Central New York area most of her life. Betty enjoyed her family ...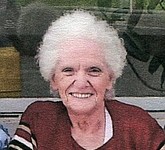 Margaret E. (Peggy) Lamson, 88, of Baldwinsville, passed away Sunday, Jan. 24, 2016. Margaret was a loving home maker, wife, mother and grandmother. She was predeceased by her husband, Robert F. Lamson, Sr. who passed away in 1996, great-granddaughter, Cassidy ...
James C. Welsh, 63, of Fayetteville and, later, VanBuren, passed away Friday, Jan. 22, 2016, at University Hospital. Jimmy Welsh, also known affectionately as "Baron," was a friendly and familiar presence in the village of Fayetteville during his young years ...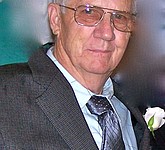 Donald Stewart Dixon, 82, died peacefully Saturday, Jan. 23, 2016, in Baldwinsville, after a full and rich life, with his wife and family by his side. Don was born on July 13, 1933, in Denizer, PA, to his parents, Peter ...