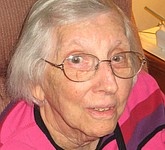 Mary Elizabeth (Betty) Buell died Friday, Oct. 9, 2015. Born on Jan. 5, 1921, she was the daughter of the late Dr. and Mrs. Louis Carlton Webster of Canandaigua, N.Y., and was the widow of Donald Frederick Buell. Betty was ...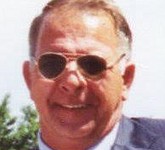 David Clifford Morgan, of Memphis, N.Y., finished his last route on Tuesday. Oct. 6, 2015. He was born in Auburn on Nov. 5, 1946, to Robert and Lovey (Panko) Morgan. Raised in Elbridge, he graduated from Jordan-Elbridge High in 1966. ...
Richard A. Smith, of Baldwinsville, passed away Wednesday, Oct. 7, 2015. Born in Syracuse, he grew up in Baldwinsville. He graduated from Baldwinsville Academy and Central Schools. He was a member of the First United Methodist Church in Baldwinsville. He ...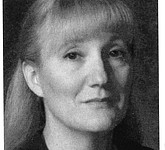 Judith Dreher died peacefully Oct. 9, 2015, of pancreatic cancer at her home in Baldwinsville. Mrs. Dreher, daughter of Marvin E. Manley and Anne Schulkin, was born on April 6, 1948, in Canarsie, N.Y. She was a graduate of River ...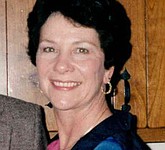 Jeanette (Jeanne) Lamb of DeRuyter Lake, N.Y., and Sebastian, FL, 73, died on Oct. 10, 2015, at Saint Joseph's Hospital, Syracuse. Mrs. Lamb was born on Dec. 29, 1941, at Niagara Falls, N.Y., the daughter of Orlando and Anna Carlini. ...
Patricia M. McFall was born on March 22, 1938, to John and Marian Mack in Ithaca. Pat graduated from Ithaca High School in 1956 and Syracuse University in 1960. It was at SU that Pat met John McFall. They married ...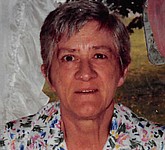 Lydia B. Chamberlain Fay, 82, of Baldwinsville passed away Friday, Oct. 2, 2015, at Crouse Hospital. She was born and raised in Schenevus, NY and lived in Baldwinsville most of her adult life. Lydia was employed in the cafeteria with ...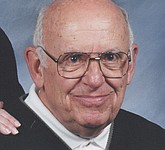 Lee H. Lindner, 84, of Syracuse passed away on Monday, Oct. 5, 2015, at Loretto. Lee was born in Clifton Springs, N.Y., and served in the United States Coast Guard. He was employed for many years at Southard Mattress in ...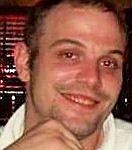 Christopher J. Arnault, Jr., 28, of Syracuse, passed away Monday, Oct. 5, 2015 at University Hospital. A lifetime resident of the Syracuse area, he was a graduate of Liverpool High School. Chris was employed with Tassone's Wine Garden in Baldwinsville. ...
Harriett M. Marks, 78, of Phoenix, passed away Friday, Sept. 25, 2015. Surviving: daughters; Leslie and Cherrie. Brother; James and a Sister; Martha. several grandchildren, great-grandchildren, nieces and nephews. Calling hours were held at Gates Funeral Home, Inc., 29 W. ...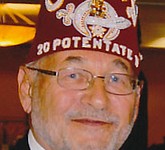 James "Jim" R. Wojnovich, 75, of Baldwinsville, a loving husband, super father and special grandfather, passed away Thursday morning, Sept. 24, 2015. How do you put into words one man's accomplishments? He loved his family, his life as a Mason, ...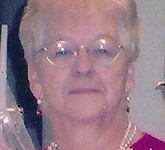 Joyce M. Jewett Sweeting, 80, of Baldwinsville, died Monday, Sept. 28, 2015, at Loretto. She was born in Lisbon, NH, on June 4, 1935. She retired from Big M Markets in Elbridge after more than 20 years. Joyce was a ...
Donald E. Carr, 73, of Chittenango, passed away Tuesday, Sept. 22, 2015, at Upstate Medical Center. Donald was employed at the Syracuse Water Department for 16 years. Surviving are his wife Connie of 50 years ; sons Todd E. Carr, ...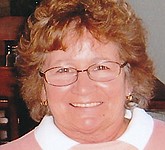 Rosemarie "Rosie" Margaret Fabrizio, 75, of Baldwinsville died peacefully at home surrounded by her family on Saturday, Sept. 26, 2015. She was born in Syracuse and worked as a school bus driver at Baldwinsville Central Schools for many years. After ...
Richard Henry Perkins 82, of Baldwinsville, NY. Died Thursday, Sept. 24, 2015, at Syracuse Home. He and his wife, Joan Marie Borrow, were married at St. Mary's Assumption Church of Baldwinsville on Nov. 15, 1958, and shared their love for ...