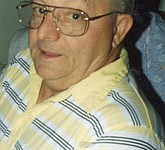 Franklin J. Lamica, 80, of Baldwinsville, passed away Monday Jan. 26, 2015. He was predeceased by two great grandchildren. He and his wife own and operated the Solvay Diner for 25 years. Survivors; His wife of 59 years, Dawn M. ...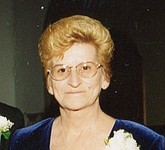 Geri-Dee Dunn, 71, of Syracuse, passed away Saturday, Jan. 24, 2015. She was predeceased by her husband; Robert in 1995 and a sister; Beverly Essig. Surviving: A daughter; Suzette (Steve) Martorella; a son; Patrick (Julie) Dunn; a sister; Yvonne Frausto ...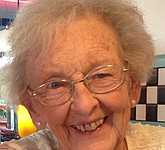 Elizabeth "Liz" McCarthy-Bowers, 91, of Baldwinsville passed away peacefully Sunday, Jan. 25, 2015, surrounded by her three children. She was born Jan. 30, 1923, in her parents' home on Perry Road. She is survived by her husband of 30 years, ...
Mary Elizabeth Ramsing, 92, of Baldwinsville, passed away Thursday, Jan. 22, 2015, at Syracuse Home surrounded by her loving family. A lifetime resident of the Syracuse area, she was a graduate of Solvay High School. Mary worked a number of ...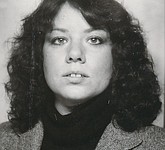 Jo Anne Poirier, 65, of Lysander passed away Jan. 21, 2015, at St. Joseph's Hospital Health Center after a short illness. She was born in Syracuse and worked at various companies, from Carrier to Sealing Devices. She had been a ...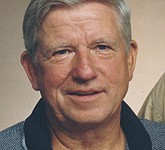 Lt. Col. (Ret.) Donald H. Duger, 79, of Jordan, passed away on Jan. 22, 2015. He was a 1952 graduate of Cato High School, and a 1954 graduate of Morrisville College. Don joined the Air Force in 1954, where he ...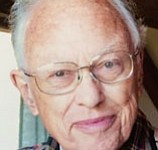 George S. Dundon, 91, of Baldwinsville, passed away on Jan. 21, 2015.George is survived by his wife Edith ("Mimi") of 64 years, daughters Laura (Edward) Jordan and Emma Dundon; sons Robert (Regina) and Curtis Dundon; seven grandchildren and three great-grandchildren. ...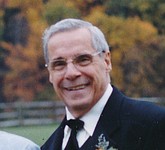 Thomas "Teek" Colosimo, Jr., 79, of Baldwinsville passed away Thursday, Jan. 15. 2015, at Syracuse Home At McHarrie Place. He was born in Utica and had lived in Baldwinsville the past 50 years. Tom owned and operated Teeco Sales and ...
Sally Marie De Ville Broekhuizen 64 of Baldwinsville passed away Sunday, Jan. 18, 2015, following a long battle with breast cancer. She worked for P&C Foods as a secretary for 16 years and as a home medical transcriptionist for 20 ...
Priscilla D. (Waitte) Smith, 87, of Baldwinsville, passed away Sunday, Jan. 11, 2015. Born in Lynn, MA, she grew up in Saugus, MA. She graduated from business school. She worked in Boston and then for General Electric in Lynn, MA, ...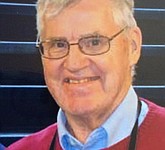 Charles Edward Gridley, 79, of Baldwinsville, died peacefully Tuesday, Jan. 13, 2015, at his home after a long illness, surrounded by his loving family. Chuck was a loving and devoted husband, father, grandfather, and great- grandfather. He was predeceased by ...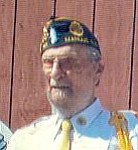 Elmer E. Soper, Jr., 87, of Cazenovia, passed away on Wednesday, Jan. 14, 2015, at home. Elmer was born in Old Forge, N.Y., formerly resided in Baldwinsville and then Cazenovia most of his life. He was predeceased by his wife, ...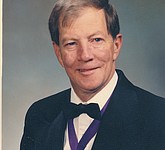 John "Carl" Roth, 76, of Baldwinsville died Friday, Jan. 9, 2015, at Loretto. He was born in Syracuse on Oct. 31, 1938 the son of the late Carlton and Helen Flavin Roth. Carl was a graduate of St. Aloysius Academy ...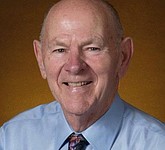 Bernard (Bill) Earl Hourihan, Jr., 83, passed away Jan. 2, 2015 with his wife and daughters by his side. Bill was born and raised and remained a lifetime resident of Baldwinsville, NY and after retiring he and his wife spent ...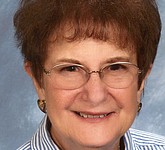 D. Jeannette Sweeney, 82, of North Syracuse, died Sunday, Jan. 4, 2015, at Crouse Hospital. Jeannette grew up in Baldwinsville and resided in North Syracuse since 1965. She was a graduate of Central High. Jeannette retired in 2003 after 10 ...