Baldwinsville
James P. Halligan, 63, of Baldwinsville died at St. Joseph's Hospital. He was born in Vienna, Austria, on Dec. 19, 1951. Jim was a graduate of SUNY ESF in 1974 and has worked for SUNY ESF for more than 30 ...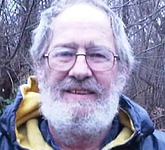 Manfred R. Barnes or Ron (as most knew and loved him by) turned in his tools on Sunday, Aug. 23, in the year of our lord 2015. He is on his way with Jesus as his guide to be with ...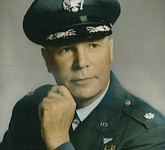 Colonel William C. Brookbank, 94 of Baldwinsville passed away peacefully Wednesday, Aug. 13, 2015, at the Veterans Hospital in Syracuse. During his service, Colonel Brookbank was presented the nation's third highest award for service - The Legion of Merit. Major ...
Thomas William Sprole, 71, died peacefully on Aug. 21, 2015, at home in Cortland, N.Y., after a life well lived. He was preceded in death by his father, Donald K. Sprole. Tom was born in Baltimore, MD, on Nov. 5, ...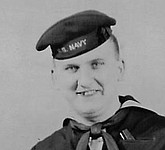 William Earl "Eli" Whitney II passed away Saturday, Aug. 8, 2015, after a long illness. After graduating from Baldwinsville High School he served in the US Navy as a chief petty officer. He then went on to a distinguished career ...
Patricia R. Demshaw, of Baldwinsville, passed away on Aug. 19, 2015. Born on Oct. 6, 1925 in Akron, Ohio, she was the daughter of Grace and Marius Dickerson. A graduate of Kenmore High School in Akron, she attended Akron University. ...
Walter Pawlina, 87, formerly of Baldwinsville passed away on Sunday, Aug. 16, 2015. He was a U.S. Army Air Corps veteran of WWII and had retired in 1983 after 36 years with New Process Gear. Walter was predeceased by his ...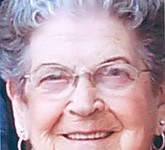 Helen A. Field 93 formerly of Jordan, passed away Saturday, Aug. 15, 2015 in Loretto. Born in DeWitt, Helen lived in Jacks Reef before moving to Jordan. She was a member of Jordan United Methodist Church and the former Jordan ...
Joseph M. Banas, 62, of Meridian, died Aug. 13, 2015, at home. Survived by his wife, Linda; daughter, Katrina; son, Joseph III; aunts, uncles and cousins. Services will be private. Calling hour: 6-7 p.m. Thursday, Aug. 20, at Fairchild & ...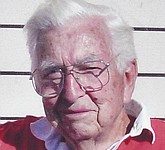 C. Rodney Womble, 89, of Camden, N.Y., passed away Sunday Aug. 16, 2015, at Colonial Park Rehabilitation and Nursing Center, Rome. He was born Feb. 22, 1926, in Antoine, Ark., a son of George and Ruby Hicks Womble. Rodney was ...
Walter Bobka, 85, of Baldwinsville passed away on Friday, Aug. 14, 2015, on the Vigil of the Assumption. Walter is predeceased by a son, Walter Bobka, Jr. Survivors: his wife Jean M. Bobka; his children, Karen Van der Putten, Patricia ...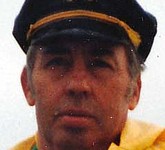 William "Captain" Finnigan, 76, of Jack's Reef passed away Friday, Aug. 14, 2015, at his home. He was born in New York City and had lived in the house that he and his wife built 46 years ago. Bill served ...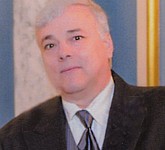 Roderick J. Osborne, of Liverpool, passed away Tuesday night, Aug. 11, 2015, at the age of 60. He was a graduate of Liverpool High School, class of 1973. Rod was a highly recommended electrical contractor for 39 years. He enjoyed ...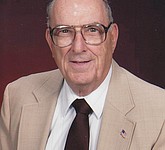 Loren A. Bailey, always known as Bud, passed away on Tuesday, Aug. 11, 2015, at St. Joseph's Hospital Health Center, after a long illness. He was born to Loren and Marion Aiken Bailey on March 12, 1928, in Syracuse. A ...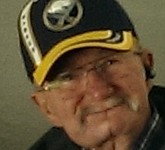 Gary W. Stearns, 70, of Baldwinsville passed peacefully Aug. 8, 2015, at Syracuse Home in Baldwinsville. He was born in Buffalo and grew up in West Seneca, N.Y., where he was known as "Stormy" by his classmates at West Seneca ...