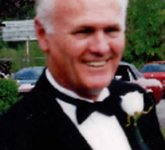 Robert S. Streeter, 80, of Baldwinsville, passed away Thursday, Aug. 28, 2014, at home, surrounded by his loving family. He was a truck driver for the local Teamsters Union 173 and also worked for the Baldwinsville School District Transportation Department. ...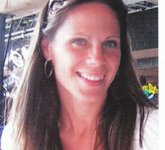 Shari Munger Eames, age 40, passed away unexpectedly on Saturday, Aug. 23, 2014. Shari was a loving mother, wife, and daughter with a smile that could light up a room. Surviving are her husband, Josh, sons Braden and Ethan, parents ...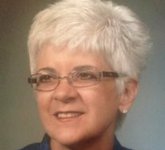 Cecile (Viggiano) Ianno, 69, loving mother, adored grandmother, and beautiful wife, passed away Aug. 20, 2014, at home surrounded by her loving family after a brief and courageous battle with brain cancer. Cecile's virtues were endless – humility, loyalty, integrity, ...
Ursula A. Gates, 87, of Baldwinsville, died Sunday, July 20, 2014, at Sunnyside Care Center in East Syracuse. She was the widow of Robert I. Gates. She was the daughter of Osker and Martha Kickel of Berlin, Germany, where she ...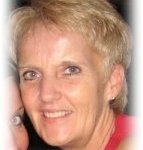 Donna M. Dillon, 63, of Baldwinsville, passed away Tuesday, Aug. 12, 2014 at Francis House after a long and courageous battle with cancer. She was born in Windsor, N.Y., and worked for Family Practice Associates. Left to cherish Donna's memory ...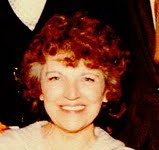 Evelyn (Farrell) Butterworth Calogero of Baldwinsville passed away Saturday, Aug. 2, 2014. Evelyn's last business venture and passion was operating Pierre's Country House of Pet Grooming in Baldwinsville. She was kind and compassionate and a lover of life, family, friends, ...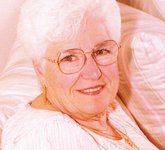 Betty J. Brand Hanlon, 90, of Baldwinsville, passed away Tuesday, July 29, 2014, at Crouse Hospital surrounded by her loving family. She was born on Nov. 8, 1923 a daughter of the late George and Ethel (Evans) Pratt. Betty was ...
Richard A. Baxter, 86, of Syracuse, formerly of Lakeport, N.Y., passed away Wednesday, July 30, 2014. He was an employee at Floyd Newton and Son, Lakeport, and a WWII Navy veteran. He was predeceased by his wife, Katherine E. Baxter ...
Vivian Gotta, 87, of Schenectady, previously of Cato, passed away on Sunday, July 20, 2014. She was predeceased by her husband, John; her brothers Joseph, George, and Leonard, and sister Marion. Viv is survived by two sisters-in-law and several nieces ...
Charles W. Lennon, 76, of Baldwinsville, passed away peacefully Saturday July 19, 2014, at home surrounded by family. He was born in Oswego to the late Harry and Anna Mae Lennon. Charles worked as an elementary teacher for the Baldwinsville ...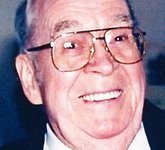 Donald B. Jetty, 95, of Baldwinsville passed away Thursday, July 17, 2014 at Community-General Hospital. He was born in Jordan, graduated from Jordan High School and had been a resident of Baldwinsville for many years. Donald was a retired employee ...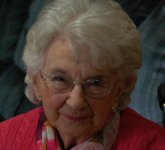 Jeanette W. Emhoff, 90, of Cazenovia, went to be with her Lord and savior at her home on Sunday, July 20, 2014. Born March 19, 1924 at the corner of Thomas and Lyons Road in the town of Nelson, Jeanette ...
Genevieve V. Prosser, 85 passed away July 16, 2014. Born in Tupper Lake, daughter of Goldie and Allen Bressette, she was predeceased by her husband, Charles "Eddie" Prosser and her loving pet, Muffins. Services: Private Gates Funeral Home Inc., Baldwinsville ...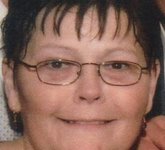 Vickie Williams Meyer, 58, of Baldwinsville, went to be with the Lord Wednesday, July 23, 2014. She worked for Central New York DSO for over 25 years. She loved to travel and was an avid reader. Vickie was predeceased by ...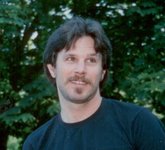 Richard "Rick" Buck, 58 of Baldwinsville, died unexpectedly on Tuesday, July 22, 2014. A lifetime resident of Syracuse, Rick graduated from Westhill High School and was a self-employed carpenter and owner of Sierra Remodeling Co. Rick loved the outdoors, kayaking ...